Hello I'm Clo!
"This was a disaster!"




This week I attempted (Key word there!) to make halloween cupcakes for my flatmates. I ordered these awesome bat black icing sprinkles which I wanted to use so I thought orange colour cupcakes would be the way forward. Unfortunately this did not end up looking pinterest ready! Haha, I totally need more practice with food colouring. My flat mades enjoyed the green cupcakes (OMG FAIL!) and green icing all the same. (Best flatmates ever!) I will try again once I pick myself back up from the kitchen floor!


Here's some pictures of my disaster - you really do learn from your mistakes!


WHAT COLOUR IS THIS?
BROWN!?

Once again thanks to my flatmates for eating these ghoulish cupcakes! Must try harder ;)

What are you guys getting up to this halloween? Did you bake - I'd love to see and know how yours went! Leave your comments below :)




Speak soon,
Lots of love,


Clo : -))




Hello I'm Clo come say hello …

YouTube Channel http://www.youtube.com/user/HelloImClo
Twitter http://www.twitter.com/chloetomalin
Blog http://helloimclo.blogspot.co.uk/
Facebook http://www.facebook.com/helloimclo
Tumblr http://chloetomalin.tumblr.com/
Instagram: http://instagram.com/chloetomalin

Follow me on BlogLovin' http://www.bloglovin.com/helloimclo



Please feel free to leave your blog links and product reviews below, this is a community!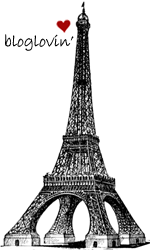 Labels: baking, blogger, food, green cake, green icing, halloween, halloween cupcakes, halloween looking cupcakes, hello im clo, lifestyle blogger