I'm A Barbie Girl
Hello! I'm Clo
Last week whilst tralling Oxford Street, London for a university project I popped into Forever 21 in search of those ever budget friendly £7 jeans. When I stepped into the store I was greated with a sign advertising the new-in-store Barbie range.
As a lover of kitsch and wanting a little nostalgia, I searched high and low for the barbie collection, with no avail. After asking three sales assistants, I finally located the collection next to the tills on the level floor. I was somewhat underwhelmed by the merchandising and definitely think they could have made more of a 'thing' out of the 90's filled, pink sprinkles collection.


Leotards, t-shirts, multi print, barbie faced jumpers and Barbie Pyjamas were all on offer but not in my size. My fellow size 'M' Barbie lovers must have beat me to it!
Not only does the Forever 21 Barbie collection contain clothing, it also contains beauty accessories too. I picked up an ever handy paddle hair brush (I forgot to pack a hair brush for uni!) which has pink plastic prongs, black handle with a great pink #barbie hashtag text on the back on a background of black with doll, moulded, perfect and I woke up like this also all written on the back. It's a fun hairbrush that's nostalgic with a modern tech savvy spin.
Continuing with the hash tag print theme, the large white make up bag caught my eye and was swiftly added to my basket! It's a bold make up bag, which ultimately makes it easy to find! Pink hashtag barbie accents continue in the print just like on the hairbrush, the make up wash bag has a pink zip with black pull and a brightly pinked lined inner which again, makes everything easier to find!
Priced at £3 and £5 respectively, I think the barbie collection is accessible and at a good price point for teens and fellow students! Gone are the days of mediocre wash bags!
The clothing range is more widely available in store, however there are selected pieces available to purchase
online here.
Speak soon,
Lots of love,


Clo : -))




Hello I'm Clo come say hello …

YouTube Channel http://www.youtube.com/user/HelloImClo
Twitter http://www.twitter.com/chloetomalin
Blog http://helloimclo.blogspot.co.uk/
Facebook http://www.facebook.com/helloimclo
Tumblr http://chloetomalin.tumblr.com/
Instagram: http://instagram.com/chloetomalin

Follow me on BlogLovin' http://www.bloglovin.com/helloimclo



Please feel free to leave your blog links and product reviews below, this is a community!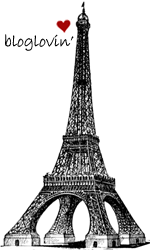 Labels: barbie, barbie forever 21, barbie make up bag, beauty, forever21, hair brush, hashtag, jeans, kitsch, london, make up bag, oxford street