Hello I'm Clo!


Hello Little Blog on the Internet. Hello lovely readers! It's been a while, I know. Life just sometimes gets in the way of life itself.




Recently there have been lots of changes in my life so I'll give you a little 'Recent Life Changes' synopsis. One, I moved out of my uni halls and into another one, it's much better now and at some point I'll fill you in on the shit that went down. Secondly, my boyfriend broke up with me and Thirdly, I went home for a while to collect my thoughts and see friends and family. Things weren't too much, I just needed the smell of home and to be around people who can read me like a book.




I'm fine now, alright still. I breathed before all this and I'm still breathing so all is good. There are a lot of opportunities on the horizon! I'm back at uni now and I'm happy, with a smile on my face.


With all these changes I've done a lot of thinking, lots of organizing and lots of other 'Stuff' and I think pretty much all of it can be shared with you, which is what I plan to do. I'm no Tanya Burr or Zoella but i'm willing to share the stuff that's in my head, beauty and non beauty related, not just because you love reading about it, but because writing things down is a great form of therapy.





I'm quite an eclectic person when it comes to style, energy and personality I'm going to start reflecting that more on my blog. Fashion isn't something I've focused much on in the past, but it's something that I'm really enjoying learning about at Uni and I'd like to document online.
Lifestyle bits and bobs will start to appear on this blog now from time to time and I'm not going to put any pressure on myself to upload at certain times or do this many blog posts a week/ month as that just kills my creative buzz. Neither am I going to fret about the level of quality I produce with photos etc as although it's nice, it's not 100% necessary and all too many of my posts in the past have been discarded due to what I thought was 'Poor Photography' It's just me being anal but that is going to change.

Posts may be shorter now and include topics that haven't graced the pages of 'Hello I'm Clo' before.


So yeah, that's what's happened, that's what's happening and

now I think it's time for a biscuit.






Speak soon,
Lots of love,


Clo : -))




Hello I'm Clo come say hello …

YouTube Channel http://www.youtube.com/user/HelloImClo
Twitter http://www.twitter.com/chloetomalin
Blog http://helloimclo.blogspot.co.uk/
Facebook http://www.facebook.com/helloimclo
Tumblr http://chloetomalin.tumblr.com/
Instagram: http://instagram.com/chloetomalin

Follow me on BlogLovin' http://www.bloglovin.com/helloimclo



Please feel free to leave your blog links and product reviews below, this is a community!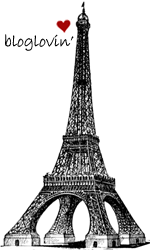 Labels: beauty, blog, boyfriend, breakup, changes, chloe tomalin, clo tomalin, fashion, fashion blog, hello im clo, lifestyle blog, moving house, uni