Hello I'm Clo!
"I got dumped (It's ok!)"

I haven't done one of these round ups is what seems like forever! I thought it would be fun and a great way to chart what I got up to this month!


This month I have manages to fit an awful lot in! A crazy amount actually. I've sorted them into Positive and Negative lists and written this with a nice cuppa tea in hand and biscuits at the ready!



Positive
Moved into my new flat, It feels like Home and I adore the people I live with.
Starting to learn mandarin.
Met some great new people.
Went home and caught up with some amazing friends.
Went to the Cinema and saw a musical!


Negative
Got dumped (It's ok!)
Haven't done much work, work as there's been so much going on!
Have new found addiction to Starbucks' White Cafe Mocha - Simply divine!


Beauty
Eyebrows were threaded at the start of the month and are only just beginning to grow back, I also found my new 'Go To' beauty therapist for when i'm at uni, she does a mean and through leg wax, so much so that I have pretty much no grow-back 4 weeks on, she's also great value for money, I'll go and visit her at the end of November.


I think this month was another one of self discovery and the continuation of discovering who I am. I'm settled with work at uni, now just need to sort the rest of my life out -haha. Lol.


How was your month? Let me know in the comments below.




Speak soon,
Lots of love,


Clo : -))




Hello I'm Clo come say hello …

YouTube Channel http://www.youtube.com/user/HelloImClo
Twitter http://www.twitter.com/chloetomalin
Blog http://helloimclo.blogspot.co.uk/
Facebook http://www.facebook.com/helloimclo
Tumblr http://chloetomalin.tumblr.com/
Instagram: http://instagram.com/chloetomalin

Follow me on BlogLovin' http://www.bloglovin.com/helloimclo



Please feel free to leave your blog links and product reviews below, this is a community!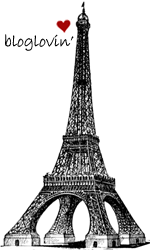 Labels: beauty, boyfriend, cinema, eyebrows, friends, lifestyle blogger, movies, musicals, new flat, october round up, starbucks, threading, uni, work