Hello I'm Clo!
"Instantly added a little more colour to your face."
Sometimes on a Sunday, I find I want to go out and be presentable to the world, without making much effort ( Lazy Sundays all- don't judge, haha)
I often use this make up recipe on a lazy day or Sunday when I'm bound to bump into people or want a little personal pick me up. It's quick, easy and requires minimal thinking and effort: great also for students in a rush!
Mineral powder / BB Cream
A quick sweep of
mineral powder
or
BB cream
to give a '
I woke up like this
' look. Try
Bare Minerals
or
The Body Shops
BB cream or alternatively try one of those free sachets from one of your glossy magazines for something new and fresh.
Bronzer
Using a Bronzer to quickly contour and bronze up, is easy with a big brush and a quick sweeping motion and you've instantly added a little more colour to your face.
Use a matte bronzer for a matte look (believe it or not!) or a shimmer for a touch of shimmer and sparkle, great for a pick me up if you spent the night before partying!
Eyeliner
Line your upper lash line for an instant eye pick-me-up, it will also make your eyes look bigger and your lashes longer. Grab your favorite liner as this is not the time to experiment or try something new. Avoid liquid or gel as that will only take up more time.
Mascara
A sweep of a normal mascara to add colour and accentuate the lashes finishes the eye look. Feel free to try a new formula, you can't go too wrong with mascara!
Lipstick or Tinted Balm.
Pick an easy lipstick, lipgloss or lip balm that you love and that requires no effort. A couple if items spring to my mind: Avon colour balm tinted lip balm in pink, Bella Pierre lipstick (glides on like a dream and does not budge) And finally a great nude colour from MUA, 'fawn fancy.' Adding a tad of colour brings the look together and finishes it off nicely - you're ready to go!
I hope this helps! Let me know your quick make up routine tips and go to products in the comments below!
Speak soon,
Lots of love,


Clo : -))




Hello I'm Clo come say hello …

YouTube Channel http://www.youtube.com/user/HelloImClo
Twitter http://www.twitter.com/chloetomalin
Blog http://helloimclo.blogspot.co.uk/
Facebook http://www.facebook.com/helloimclo
Tumblr http://chloetomalin.tumblr.com/
Instagram: http://instagram.com/chloetomalin

Follow me on BlogLovin' http://www.bloglovin.com/helloimclo



Please feel free to leave your blog links and product reviews below, this is a community!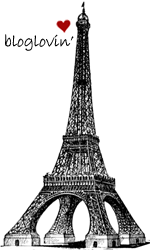 Labels: bb cream, bronzer, contour, eyeliner, lazy make up, light feel make up, light foundation, light make up, lipstick, make up, make up blogger, mineral make up, mineral powder, mua, quick make up routine