Hello I'm Clo!
"Perhaps the best gift I've ever been given"
"For my Birthday my parents bought me a five year, thought a day diary. It's such a thoughtful and gorgeous gift. It's to house my hopes, dreams and faiths in my destiny. I write in it every night before bed, I write a reflection or highlight of my day, for me to look back on in time. It's like a short blog or tweet extract of my life, but just for me and my private thoughts."
Recently I celebrated my 19th Birthday. Typically, I'm not a Birthday person but this year I spent my birthday at Uni, so my flat mates made sure I got extra fuss, cookies and attention. Usually, I don't receive gifts either, however this year was an exception. My parents bought me a five year diary, which I've mentioned before in THIS POST but I felt I wanted to give it it's very own post on the inter-web as I've been really taken by how much this diary has made me think more about how life sometimes passes you by, without you documenting it or having anything to show for it.
It's a thought a day diary which allows you to write a few notes about your day, what you got up to, what you did and how you feel. I've written the small little details down that otherwise I'd simply forget.
I can't wait to look back in 5 years time and discover what was on my mind on October 5th 2014, how I felt and what I was looking forward to and most importantly, I'd like to look back and see that I achieved what I want to and I've become the person that I want to become.
Sounds scary, but 5 years will simply pass us by. Each page in the diary has space for the same date of each of the five years so you can look back on what you wrote on the same day of the previous year, a daunting yet inviting thought.
Gifts are often a grey area however this one was simply perfect, especially now I'm at Uni and so much is constantly go,go,go. My parents came up trumps and I'm very grateful for my thought filled, love filled, 5 year longevity gift.
Speak soon,
Lots of love,


Clo : -))




Hello I'm Clo come say hello …

YouTube Channel http://www.youtube.com/user/HelloImClo
Twitter http://www.twitter.com/chloetomalin
Blog http://helloimclo.blogspot.co.uk/
Facebook http://www.facebook.com/helloimclo
Tumblr http://chloetomalin.tumblr.com/
Instagram: http://instagram.com/chloetomalin

Follow me on BlogLovin' http://www.bloglovin.com/helloimclo



Please feel free to leave your blog links and product reviews below, this is a community!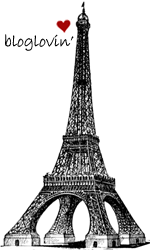 Labels: 5 year diary, birthday, blogger, diary, five year diary, great gifts, hello im clo, life, lifestyle blogger, thought a day, thoughts, uni, writing a diary