Hello I'm Clo!
"It's Autumn!"





With the turn of the season to Autumn comes new colours, new clothes and a whole new vibe. The trees are changing, the weather is wets and windy and we all feel we need a hot beverage to perk us up every now and again so we don't get the Autumn/ Winter blues.

Starbucks, Costa and Cafe Nero have all this month released their Autumn/ Winter special drinks and this week I've been loving the White Chocolate Mocha from Starbucks, I have the soya version which makes it even whiter, frothier (Is that even a word?) and lovelier!






Another coffee related Item that has come into my possession this month is this gorgeously demure, kitsch, coffee themed Iphone case that for me, Just screams autumn. It's cute as can be with illustrations of Starbucks take out cups, chocolate sprinkles and lattes as well as little coffee related notes in English and French. The case, which fits my Iphone 5C is durable (Like super durable.) and has a nice glossy finish. Designed by the independent designer Lily X at Iconemesis, who also do those super rabbit phone case sketches by Fifi Lapin!





Iconemesis is a British brand which focuses on designing fashionable and lifestyle led phone cases featuring and inspired by artists, bloggers and social media life. Iconemesis phone cases were at London Fashion Week doing some pro mo, so you may have seen them featured in LFW editorial and blogger snaps.


Speak soon,
Lots of love,


Clo : -))

Hello I'm Clo come say hello …

YouTube Channel http://www.youtube.com/user/HelloImClo
Twitter http://www.twitter.com/chloetomalin
Blog http://helloimclo.blogspot.co.uk/
Facebook http://www.facebook.com/helloimclo
Tumblr http://chloetomalin.tumblr.com/
Instagram: http://instagram.com/chloetomalin

Follow me on BlogLovin' http://www.bloglovin.com/helloimclo



Please feel free to leave your blog links and product reviews below, this is a community!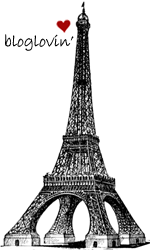 Labels: autumn, autumn leaves, benches, fall, fifi lapin, fresh coffee, hello im clo, iconemesis, iconemesis phone cases, leaves, lfw, lifestyle, parks, phone case, starbucks, starbucks coffee, white cafe mocha