Hello I'm Clo!
"Effortlessly classic with a modern girl, youthful twist."
Naked Basic 1 Eyeshadow Palette shade 'Faint'
This week I've been sticking to the basics and the classics. I've been experimenting and playing with my Naked Basics palette to really push it to the limit and find out how many looks I can create from a limited and similar palette. My favorite new look this week is a natural enhancement look using a sweep of 'Faint' across my lids and a tad of eyeliner to give the appearance of thicker lashes and then simply add a sweep of mascara and of course, red lipstick. Beautiful for blue eyes.


5 Year Diary - A thought a day
Perhaps the best gift I've ever been given. For my Birthday my parents bought me a five year, thought a day diary. It's such a thoughtful and gorgeous gift. It's to house my hopes, dreams and faiths in my destiny. I write in it every night before bed, I write a reflection or highlight of my day, for me to look back on in time. It's like a short blog or tweet extract of my life, but just for me and my private thoughts.
Mac 'Brave Red' Cremesheen Lipstick
Red lipstick has been a real love affair for me for many years now and whilst in America, I picked up a few new Mac Reds, one of which was Brave Red, a stunning, classic red with a moisture rich bonus and a hydrating look. Effortlessly classic with a modern girl, youthful twist.
So those are a few of my favorite things from this week!
Speak soon,
Lots of love,


Clo : -))




Hello I'm Clo come say hello …

YouTube Channel http://www.youtube.com/user/HelloImClo
Twitter http://www.twitter.com/chloetomalin
Blog http://helloimclo.blogspot.co.uk/
Facebook http://www.facebook.com/helloimclo
Tumblr http://chloetomalin.tumblr.com/
Instagram: http://instagram.com/chloetomalin

Follow me on BlogLovin' http://www.bloglovin.com/helloimclo



Please feel free to leave your blog links and product reviews below, this is a community!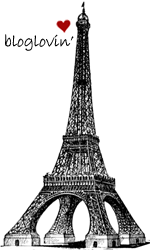 Labels: beauty favorites, diary, lifestyle, mac, mac brave red lipstick, mac lipstick, make up blogger, make up favorites, naked basic 1, naked basic palette, urban decay, urban decay faint