Hello I'm Clo!
"Glossy Box was an abundance of pretty products and a lovely inviting smell."


First and foremost my apologies, I have only just got my hands on the October, Pop Art Glossy Box after Glossy Box delivered it to my old address despite me changing it 15 days before delivery. I have contacted them multiple times since via email, I am Still awaiting a response, I'm really disappointed in their lack of communication and will be seriously re-thinking my subscription when it comes up for renewal.


Now onto more positive stuff!




My old flatmate kept forgetting to bring the box to uni, hence why I've only just got it. The packaging was very 'WOW' covered in yellow with pop art wording and great bold text. It was exciting before I opened the box!




The Glossy Box itself did not disappoint. We Glossy Box subscribers were warned last month that the box was going to be themed and very bright but I did not expect such bold colours, it's amazing, it looks like it belongs on my wall! It's cute as can be. The box would make a great addition to a coffee table with cutesie flick through books.


Inside the Glossy Box was an abundance of pretty products and a lovely inviting smell. Full of products and lots of them full size too!


Full Size Products:
Nuxe Paris - Masque Creme Fraiche
So Susan - Flutter Mascara
Ciate - Paint Pots in 'Ditch the heels'
Tester Size Products:
Etre Belle- Liplift Peel
Yves Rocher - Quelques Notes d'amour - L'Eau de parfum
Rimmel London - BB Cream
Overall I love the bits and bobs in the Glossy Box! I'm really looking forward to putting all these beauty products through their paces. I'll review these pieces over the next couple of months, as and when I get around to trying them.
Did you get this months Glossy Box? Can you recommend any other subscription beauty boxes? Let me know your thoughts and comments in the comments below.
Speak soon,
Lots of love,


Clo : -))




Hello I'm Clo come say hello …

YouTube Channel http://www.youtube.com/user/HelloImClo
Twitter http://www.twitter.com/chloetomalin
Blog http://helloimclo.blogspot.co.uk/
Facebook http://www.facebook.com/helloimclo
Tumblr http://chloetomalin.tumblr.com/
Instagram: http://instagram.com/chloetomalin

Follow me on BlogLovin' http://www.bloglovin.com/helloimclo



Please feel free to leave your blog links and product reviews below, this is a community!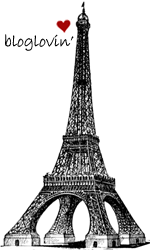 Labels: beauty blogger, beauty boxes, ciate, etre belle, face mask, facepeel, Glossy Box, hello im clo, liplift, make up, make up blogger, mascara, nail polish, parfum, Pop Art Glossy Box, so susan