Hello I'm Clo!
" You never know what's around the corner "
Last week it occurred to me whilst watching 'Love, Rosie.' Read Review Here that in life we're never prepared for situations like we'd like to be and more often than not we wish we'd have been more prepared. I suddenly became concerned that at any point life could change, be it a good or a bad change, but I need to be a little more responsible and a little more prepared.






What triggered this thought was when Rosie in the film 'Love, Rosie' became pregnant and didn't have any money. Now, don't get me wrong, I'm not getting pregnant anytime soon (Relax Dad!) but in the film, Rosie put off traveling and other fun and exciting opportunities because of lack of money. As the film progressed it really highlighted to me how in life things just happen, we have no or very little control of what happens in many situations, most of which involve money. I.e wanting to see your friend on the other side of the world, but not having the money to get there.


I'm 19, earning very little, but each year I get older, the closer I get to real life and the big bad world. I've always been a saver, but since discovering shoe sales and 3 for 2 boots make up offers, I have to admit a lot of money has been spent that in hindsight was completely frivolous and foolish when In the real world, at some point I'm going to need money for a morgage down payment or for serious life shit.

I'm not going to become boring by cutting back, but I am going to become more aware of my spending habits and start putting £10 a week into a disused bank account, where I can't actually get at the money next time boots have a 3 for 2 offer on. I'm going to set up a direct debit and forget all about it; so money, over time can build up, gain interest and be used for something 'Real' in a few years time. So future Clo, I hope you thank me now!


It would be all too easy to have every MAC red in the collection but will those lipsticks ever pay my bills or get me a house or a car? No. Exactly.

I think many teenagers, like me, forget the importance of planning for the future as we're too busy living in the moment.



I hope you've found this post thought provoking.


Speak soon,
Lots of love,


Clo : -))




Hello I'm Clo come say hello …

YouTube Channel http://www.youtube.com/user/HelloImClo
Twitter http://www.twitter.com/chloetomalin
Blog http://helloimclo.blogspot.co.uk/
Facebook http://www.facebook.com/helloimclo
Tumblr http://chloetomalin.tumblr.com/
Instagram: http://instagram.com/chloetomalin

Follow me on BlogLovin' http://www.bloglovin.com/helloimclo



Please feel free to leave your blog links and product reviews below, this is a community!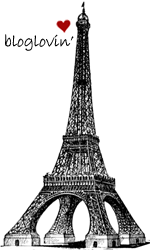 Labels: control, finance, hello im clo, life, living in the moment, love rosie, money, planning for the future, saving, student, teen, tennager, thoughts, travelling, uni, University