Hello I'm Clo!
Recently I've been concerned about my body hang ups, I've now realised that a lot of the clothes I wear, or would like to wear, simply won't flatter or enhance my natural shape, what I was born with.
There are some things in life we can change: our name, our foundation or our diet. There are also things we can't change, such as bone structure.
I was naturally born with a fuller bottom half in comparison to my upper body. I've longed for years to be able to wear body on dresses and have thin legs that are long and gorgeously 'Victorias Secret' model esque and no matter how hard I try, I will never have stick thin legs as I have big hips and a big booty. If I was to have thin legs I'd just look ridiculous.
I think now that I've got older and finally realised that
my bone structure is never going to change
, I can truly start to
embrace my shape
and start shopping in a new way that
empowers me
and my body image.
So many fashion gurus say 'Only buy things that you're looking specifically for' I'm against that. Recently I purchased a red dress (see next post) I wasn't looking for it and I don't have an occasion to wear it to, but it was one of those items that took my breath away. I loved it from the moment I saw it. The shape, cut, fabric and colour all suited me down to a T. Now I could either pass this dress by, not buy it and then regret it when I do have an occasion to wear it, or purchase it, hang it in my wardrobe and be prepared for every eventuality -Always knowing that I have that red dress to hand that makes me look and feel fabulous.
From now on, I'm only going to buy things that suit my body shape and my skin colouring. I'm super pale and if I wear certain things I just look washed out and miserable. Not chic.
I'm forever discovering and learning what suits my shape and what doesn't and I'm not limiting myself by saying I don't look good in something, I'm just opening the doors of my fashion experience and making sure I feel better about my body through the clothes I buy and wear. I'm actively taking steps forward to make myself look better.
Never be afraid to try something new or really have a look at your body and your clothes, us girls get so caught up in looks, trends and being 'hot' that we sometimes miss what's important about the way we dress- confidence and trust me when I tell you, self confidence is effortless when your wardrobe makes you look and ultimately feel fabulous.
I'll be sharing my shape and shopping journey here, so I'll be sure to keep you posted.

Have a great day all.



Speak soon,
Lots of love,


Clo : -))




Hello I'm Clo come say hello …

YouTube Channel http://www.youtube.com/user/HelloImClo
Twitter http://www.twitter.com/chloetomalin
Blog http://helloimclo.blogspot.co.uk/
Facebook http://www.facebook.com/helloimclo
Tumblr http://chloetomalin.tumblr.com/
Instagram: http://instagram.com/chloetomalin

Follow me on BlogLovin' http://www.bloglovin.com/helloimclo



Please feel free to leave your blog links and product reviews below, this is a community!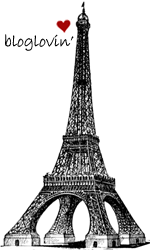 Labels: body confidence, body image, body shape, bone structure, chic, clothes shopping, confidence, dress, fabulous, fashion, fashion blogger, fashion student, positive body image, shape