Hello I'm Clo!
"Life is just too short to not have fabulous shoes"



*This post has sat in my draft box for a while! I am now calm, collected and alright still.

Me and my ex-boyfriend are fine, we're friends and all is right in my world. Onwards and upwards.

-----------


After my boyfriend dumped me (Boo-hoo!) there was only one thing I could do; Go home and cry to mama Tomalin and shop for new shoes. The latter came as an accident, but really helped in a weird girly cliche way.

I decided to book train tickets home after my ex-boyfriend ended our relationship, as sometimes you just need to let shit calm down and have a change of scenery. I decided to spend 5 days at home and work, catchup / bitch about him with friends and listen to other people's shit in order to get over my own problems, this strategy worked a treat.





Whilst at work on Saturday morning I thought I'd pop out and get some frothy coffees and cheer up the girls in the office (How nice of me!) Whilst I was out I went into my favorite local, independent shoe shop and saw a beautiful display of brogues. Brogues are so classic and wearable that they're a sensible shoe choice no matter the weather or the season. A particular pair jumped out at me, black patent, Clarks' Hamble Oak with a leopard print fabric detailed print. I was in love, they were available in my size and they also happened to be half off. SOLD.




It all seems so stupid and rather materialistic, but my now dubbed 'Break Up Brogues' gave me something to focus on and I promised myself that I'd buy the brogues and draw a line under another failed relationship. I put my best foot forward in my 'I'm F-ing Fabulous Single Girl Shoes!' I'm so in love with these beauties, they can be dressed up or dressed down. They're fun and young, yet durable and ultimately reliable! I'll be touring the London art galleries and museums with these beauties with ease!



Although I wouldn't typically endorse post break-up shopping (Come on girls, we all know it's dangerous!) Life is just too short to not have fabulous shoes and to not have a smile on your face. I spent the rest of my day happy with my half price shoes and went home, whacked on some tunes and did a Carrie, Sex and the City circa season 4 dressing up and styling up to my hearts content.



Me and my leopard brogues are now very happy together, we're a match, an item, I think it's love.

Look at my shoes here on Clarks.



Speak soon,
Lots of love,


Clo : -))




Hello I'm Clo come say hello …

YouTube Channel http://www.youtube.com/user/HelloImClo
Twitter http://www.twitter.com/chloetomalin
Blog http://helloimclo.blogspot.co.uk/
Facebook http://www.facebook.com/helloimclo
Tumblr http://chloetomalin.tumblr.com/
Instagram: http://instagram.com/chloetomalin

Follow me on BlogLovin' http://www.bloglovin.com/helloimclo



Please feel free to leave your blog links and product reviews below, this is a community!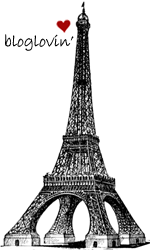 Labels: black brogues, boyfriends, break up, brogues, clarks, clarks hamble oak, clarks shoes, clarks softwear, fashion, hamble oak review, leopard print, leopard print brogues, relationships, shoe shopping, shoes