Hello I'm Clo!
So tonight is my first date with a new guy. I'm 'back on the horse' so to speak and I'm currently sat in a Starbucks having coffee before I go to meet him and the American girl next to me is spouting off about feminism - has she not heard of the he for she campaign?
I digress.
I'm looking forward to my date, we're off to see a musical after I told him I love musicals. As I'm pretty casual personality wise, I've gone with a smart casual outfit that is comfy yet
shows off my curves
and for my make up I've gone minimal.
A while back I watched a Wayne Goss tutorial about wearing less make up and as I'm not one for wearing anything heavy, tonight's look isn't too far off my normal make up, it's just understated. I'm wearing foundation that is just a light covering and a little concealer on a
bitch of a spot
that erupted yesterday,
just my bloody luck.
When it comes to meeting new people and dating I'm of the thinking that if they can't handle me with minimal make up it's just not going to happen. It just so happens that the man I'm meeting tonight met me when I looked like shit - think no make up, curly hair, sweat you name it 'Au natural' and he still asked me out, so the guy is off to a good start.
The look I've gone for is
British beauty
, highlighted my natural features and added an orange tone red lipstick from
Dr Hauschka
number 13. I feel
comfy, relaxed, warm
from my
soya white cafe mocha
and ultimately
sexy
as I made more of an effort with my total look as I was more conscious of my appearance, but in no way scrutinized it -
Does that even make sense?
I'm wearing brown chunky heels, straight dark blue jeans and a long blue shirt, nipped in at the waist with a brown belt that matches the shoes and a simple gold bangle on my left arm to complement the buckle on my shoes and my simple ball earrings. I also have matching underwear on, which subconsciously makes us women hold ourselves better.
Just some thoughts. If you too have a date on the horizon, wear something that makes you feel fabulous. Be confident, be you and have fun! The best things come out of you being you!
Note post date:
It went well, he's super cute :)
Speak soon,
Lots of love,


Clo : -))




Hello I'm Clo come say hello …

YouTube Channel http://www.youtube.com/user/HelloImClo
Twitter http://www.twitter.com/chloetomalin
Blog http://helloimclo.blogspot.co.uk/
Facebook http://www.facebook.com/helloimclo
Tumblr http://chloetomalin.tumblr.com/
Instagram: http://instagram.com/chloetomalin

Follow me on BlogLovin' http://www.bloglovin.com/helloimclo



Please feel free to leave your blog links and product reviews below, this is a community!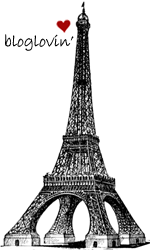 Labels: date outfit, date starbucks, Dr Hauschka, fashion student, feminism, first date, he for she, light make up, make up, make up blogger, natural make up, spot, wayne goss