Hello I'm Clo!
Since moving to London for Uni, I've noticed a real difference in my hair condition. Previously I haven't taken note of people's comments on the quality of London water, as it wasn't relevant at the time for me - now I know what people are on about!
In London the water isn't as pure, it's still clean but it has a lot of limescale in it, which causes hair to feel clogged and greasy.

When I went home it was luxury. Hair mask, bath you name it, it was heaven. So when I came back to Uni I had a look at what I could do within my daily / weekly routine in order to make my hair feel and look as good as possible. Here is what I've come up with!
Use a specific hard working, targeted shampoo instead of a run of a the mill shampoo. A specific shampoo, ie for blonde hair, dry hair or anti dandruff shampoo is more likely to work harder than a random shampoo that just washes and that's it.
Treat yourself!
I love a little pamper once or twice a week and including a hair mask allows my hair to recoup and get a thorough, deep cleanse and cleaning. It also stops the stuff in the water embedding into my hair for too long.
Have a routine.
Don't use too many products at once and panic your hair. Your hair will respond better to a routine compared to just whacking things into your hair willy-nilly whenever you feel like it.
And those are a few of my personal hair care ideas. Just pay attention to what's going into your hair in order to adapt and amend your results or routine.
Speak soon,
Lots of love,


Clo : -))




Hello I'm Clo come say hello …

YouTube Channel http://www.youtube.com/user/HelloImClo
Twitter http://www.twitter.com/chloetomalin
Blog http://helloimclo.blogspot.co.uk/
Facebook http://www.facebook.com/helloimclo
Tumblr http://chloetomalin.tumblr.com/
Instagram: http://instagram.com/chloetomalin

Follow me on BlogLovin' http://www.bloglovin.com/helloimclo



Please feel free to leave your blog links and product reviews below, this is a community!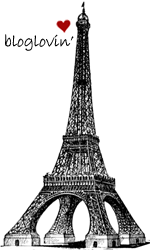 Labels: anti dandruff, beauty, beauty blogger, blonde hair, clo, conditioner, dry hair, hair, hair care, hair mask, hair routine, pamper, shampoo