Hello I'm Clo!
" I hit him with my handbag. "
Recently I've been embracing opportunities that have come my way, more so than I did say a few years ago.
Perhaps it's because I'm in a new place (Uni) and I feel the need to be a little more 'out there' but I've really grabbed opportunities with both hands and have made new, exciting friendships as a result of it.
When we're children, we're told not to talk I strangers but as a young adult, in a new place, I really have no other choice.
A few weeks ago I met someone on a train and we struck up a friendship because I hit him (accidentally) with my handbag. He's become my museum buddy, also new to London, he's just as keen as I am to see what the city has to offer.
When we started chatting when we first met, I had two choices: 1. Make a bold move and give this guy my number (Totally out of normal character) or 2. Have a great chat for an hour, not follow up and never know where it might have lead with the stranger with the American accent. I went with choice one.
I'm really glad I did something out of my comfort zone, because of it I've had many enjoyable cups of coffee and endless laughs, seen new places and learned about different cultures.
I'm not at all saying talk to everyone you meet and become best friends, but if you feel like it and think there's a potential friendship there: what have you got to lose? If they don't call you to arrange a coffee- so what? You haven't lost anything by it, you never know, you could In fact meet someone who could change your life.
So keep that thought in the back of your mind next time you meet someone new, you never know who's going to become an indispensable person in your life, who's going to make you laugh and who's going to make you the best cupcakes on the planet.
Speak soon,
Lots of love,


Clo : -))




Hello I'm Clo come say hello …

YouTube Channel http://www.youtube.com/user/HelloImClo
Twitter http://www.twitter.com/chloetomalin
Blog http://helloimclo.blogspot.co.uk/
Facebook http://www.facebook.com/helloimclo
Tumblr http://chloetomalin.tumblr.com/
Instagram: http://instagram.com/chloetomalin

Follow me on BlogLovin' http://www.bloglovin.com/helloimclo



Please feel free to leave your blog links and product reviews below, this is a community!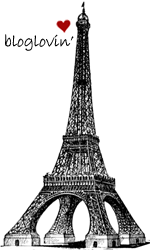 Labels: chloe tomalin, choices, comfort zone, friends, friendship, handbag, hello im clo, lifestyle blogger, making friends, museum, train, uni