In essence, it was an empty box this month that lacked excitement and thrill that us beauty lovers expect with a monthly beauty box.




This box re-enforced my decision to stop my Glossy Box monthly beauty box subscription. I no longer feel like I'm getting value for money each and every month. Some months have been amazing but others lack substance and exciting products.

I'm not going to say I'll never pick up my subscription again, but when I'm more excited to use the Glossy Box box instead of the beauty, hair and make up products inside, I know there is a fundamental issue and no 'Glossy' box (Excuse the pun) is going to cut it for a payment of £13 per month.






Inside the box this month was:

Lollipops Make Up Eye Pencil – Full Size – 14 Euros



Burt's Bees Lip Shine – Full Size - £6.99



H2o+ Face Oasis Hydrating Treatment

Monu Skincare Soothing Hawaii Facial Oil



2True Pro Sparkles Glitter Nail Polish –Full Size - £4




I love the concept of Glossy Box and perhaps I've just fallen out of love with the novelty of a monthly subscription beauty box now that I'm writing more about fashion than beauty. Perhaps I've cheated on beauty with fashion and somehow have got lost in it all. It's also a lot for me to pay each month for something that no longer makes me buzz.


What are your thoughts on this month's glossy box? Let me know what your thoughts are on the whole concept of a monthly beauty box good/ bad / whatever.






Hello I'm Clo come say hello …

YouTube Channel http://www.youtube.com/user/HelloImClo
Twitter http://www.twitter.com/chloetomalin
Blog http://helloimclo.blogspot.co.uk/
Facebook http://www.facebook.com/helloimclo
Tumblr http://chloetomalin.tumblr.com/
Instagram: http://instagram.com/chloetomalin

Follow me on BlogLovin' http://www.bloglovin.com/helloimclo



Please feel free to leave your blog links and product reviews below, this is a community!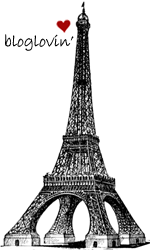 Labels: beauty, beauty box, Glossy Box, hair, make up, monthly beauty box