Christmas is coming up (Just to give you a heads up if you were until now, unaware.) My parents don't know what to get me as a gift. I'm not one for gifts, I find it quite awkward getting gifts, it's just something I don't enjoy (I'm weird, I know.) So when Christmas rolls around my parents appreciate a little list of things I'm interested in getting.

This year it's all about the books, the storage and accessories. Now that I'm really refining my wardrobe I don't need things just for the sake of it so, I gave my list a lot of thought.


Clark's Black Patent, Hamble Oak Brogues. Size 5 1/2 £60 (1st Choice)
Hamble oak is my go to Clarks style. These are also available in shiny navy patent too. My feet take a D fitting.



These will keep my clothes clean and crease free (Basically, I want to avoid ironing.)

It's just too irritating having a miss match of hangers, I think these will be great for keeping things hung up and they're wooden so they'll have longevity.


A book all about brogue? Sold.

I've read its sister book, now I fancy this one which is much more focused on personal style.

Such an epic book that every fashion student should, own, study and know. I've got it out from the Uni library and keep renewing because I keep popping back to it for reference.

When I move into my own London pad next year my coffee table book game is going to be so strong.


Friends in business have told me to read this and until now I've resisted.



Can not wait to get my hands on a copy of this press attacked book and see what all the controversy is about.

The hype is online, I need to read this.


I'm not too fussy about getting it embossed, I do like the idea of going instore to watch them do it, having my initials but I'd go with the 'Blind' embossing, to keep it classic looking and enable me to wear gold and silver jewellery with the bag and not clash. I'm keeping it flexible and neutral with the colours.

These will go with everything in my wardrobe and I think long term I'll get them in black and navy (NAVY IS AVAILABLE! Yay!) Isn't it so hard to find navy!?



Boxing Day Sales I'll be hitting up!
Oasis
Cath Kidston
Gap
Dune
Clarks
Cambridge Satchel Company
& Other Stories

Sale shopping on boxing day this year will be a dream. Now I know what clothing shapes suit my shape, shopping is so much easier as I simply skip over the things that wouldn't suit me without a second thought.

I'm going for a wardrobe that is feminine, classic and colourful. At Oasis dresses will be my focus as will skirts at Cath Kidston and basics at GAP. I'll pair clothes with loafers from Dune and brogues from Clarks. Cambridge Satchel Company is just so British and I love their brand ethos A satchel is a perfect long term investment and goes with oh so much.

& Other Stories is my 'Wild Card.' I'm loving the look of their Navy wool mid length skirts which s stylish yet practical and warm. I'll pick up some dune loafers in navy to match! Navy is making a comeback - YAY!


*DISCLAIMER! I am not expecting any or all of this. Chill.

So those are the things I'm interested in! What are you guys wishing for this Christmas?

Have a great holiday and good luck in the sales!


Speak soon,
Lots of love,


Clo : -))




Hello I'm Clo come say hello …

YouTube Channel http://www.youtube.com/user/HelloImClo
Twitter http://www.twitter.com/chloetomalin
Blog http://helloimclo.blogspot.co.uk/
Facebook http://www.facebook.com/helloimclo
Tumblr http://chloetomalin.tumblr.com/
Instagram: http://instagram.com/chloetomalin

Follow me on BlogLovin' http://www.bloglovin.com/helloimclo



Please feel free to leave your blog links and product reviews below, this is a community!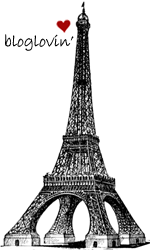 Labels: books, brogues, cath kidston, christmas, christmas wish list, clarks, dune, fashion, gap, girl online, girlboss, hello im clo, lifestyle blogger, Oasis, other stories, pandora, shoes, storage