It's nearly the end of the year and I don't know about you but I'm looking forward to the New Year celebrations. I'm spending my New Years Eve in London watching the fireworks and no doubt complaining about how cold it is.

December has been a very funny, hectic month full of lots of different emotions. I finished my first term at uni and wore thee most embarrassing jumper to the Christmas drinks perhaps in the history of Christmas jumpers. I then came home for two weeks to work and spend time with family.

Work was a blur of painting, building work and long days of white walls. Our Christmas was non existent due to my Grandmother being taken to hospital in an ambulance and since then we've been trying to find her a care home to go to where she will be safe and looked after round the clock.

I didn't manage to see as many friends as I'd have liked to this holiday and I guess I've also had the harsh realisation that people move on, change and that not all friendships last the test of time or distance. Speaking of distance, I managed to go through an entire dinner with my ex-boyfriend without crying (I cracked when he dropped me home, I cried and called him a shit head as I stumbled out the car. Classic girl moment.)






After the embarrassment of crying off my mascara, I did manage to see him, tear free before going back to London. Phew, all integrity is not lost. We actually had a really fun time just chilling out and chatting. It's great to be friends with someone who knows you so very well. My feelings for him haven't changed and he's the same. It's just our circumstances have. I value his friendship, despite still fancying the pants of him.



Tomorrow I head back to London and I've somehow accumulated two suitcases and plenty of boxes to take back with me. When will I learn to travel light? I'm looking forward to getting back into some sort of routine and of course catching up with my flatmates!

After spending New Years eve In London I'm chilling at my friend A's flat for a few days where we will no doubt eat our own body weight in unhealthy foods and eat cold pizza for breakfast. I've got my sleeping bag ready for the occasion. I'm looking forward to really having a break, all be it a short one.


So this will probably be my last post in a while. I'll be back in the New Year, working away and keeping you all in the know about the latest beauty 'Thing' I'll also have a think about what I want to achieve next year and perhaps do a post about it. In the mean time, have a fabulous New Years, have fun and enjoy and If you too are going to be in N2 Firework Location in London and you spot me, stop me and say hi!

See you in 2015.



Speak soon,
Lots of love,


Clo : -))




Hello I'm Clo come say hello …

YouTube Channel http://www.youtube.com/user/HelloImClo
Twitter http://www.twitter.com/chloetomalin
Blog http://helloimclo.blogspot.co.uk/
Facebook http://www.facebook.com/helloimclo
Tumblr http://chloetomalin.tumblr.com/
Instagram: http://instagram.com/chloetomalin

Follow me on BlogLovin' http://www.bloglovin.com/helloimclo



Please feel free to leave your blog links and product reviews below, this is a community!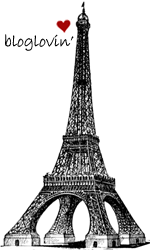 Labels: beauty, blogger, boyfriend, christmas, december, ex boyfriend, girl, girly, life, life update, lifestyle, london, love, make up, new year, uni, University