Hello!

This year I've discovered some really great products that I now simply can't live without. My favorite brands have by far been Mac and Number 7. Both have a great reputation and give good return on investment.

I've learnt a lot about make up this year, I'm now a fully qualified make up artist too. It's been a busy make up year that included a splurge in ELF Studio New York and of course a major shopping spree in Mac in Times Square. Since returning to the UK I haven't bought a single piece of make up.

In 2015 I intend to review more and try more without buying more! (We'll see how that goes!) Perhaps I'll bring 'Make Up Monday' back.


Here are some of my favorite make up pieces from 2014. I'll revisit these in 2015 to see whether I'm still loving them!




Foundation
Mac Match Master Foundation Shade 1 See post 'Feeling Flawless'
I was born to wear this foundation. It's perfect in the summer, bang on colour wise and a great mixture for my skin type. It makes me feel flawless. I've been using this since April and am not even a quarter way down the bottle. It lasts forever and never lets me down. Well worth the money.



Avon Mineral Foundation Powder I've had this since 2013 and it has become a real staple in 2014. I just whack it on with a face brush and I'm ready to go! It's light, easy to use and is great for lazy days or when you fancy something light foundation wise. It's a bargain coming in at under a fiver.


Eyebrows
Collection Eyebrow Kit what an amazing kit! It's a wonderful product to experiment with shape and colour. The three colours are dark, brown and beige I only every use the brown and beige in a mixture to create my brow colour and use a slanted brow brush to apply the powder to my brows. Adding in my brows makes such a difference and really frames my face.



Blusher / Bronzer/ Contour
Mac 'Pink Sprinkles' from The Simpson's Collection. Such a lovely blusher, probably should have been released in spring time as appose to the end of summer. It's a natural, pretty pink with a hint of sprinkle / sparkle but subtle enough to wear on a day to day basis.

Number 7 blusher in 'Cool Pink.' My go-to blusher, I use it everyday to add a feminine flash of colour to my face. It's long lasting and not too in your face.

Sleek Contour kit See review here
A great contour and highlighter, brill for on the go, compact and comes in a range of colours to suit different skin tones. Sleek are re-known for their contour palettes and are totally worth the hype.

Bourjois chocolate bronzer See review here
Bourjois make a truly yummy brick bronzer that lasts forever and doesn't loose the smell! It's not a vile, synthetic smell. It's a pleasant pick me up when you put your make up on in the morning.



Lips
Number 7 Lipgloss in 'Smile' A great colour that really compliments my skin tone and features. It's a natural enough colour with a glossy finish that's comfortable on the lips, doesn't keep you in a lip lock or rub on anything and everything your lips come into contact with.


Mac Viva Glam Rihanna Red. A red is a make up bag essential. Viva Glam Rihanna is one of my favorite MAC red lipsticks and I'll be sorry to see it go in 2015. The money from Viva Glam also goes to charity so there's no spending guilt!

Avon Colour Burst Pink Lip Balm great for irritated lips in need of moisture! Natural perk up lip balm that has strong pigment and is a great to have in the bottom of your bag just in case you're caught short without a lip colour!


Those are the make up bits and pieces that I've been loving in 2014. Here's to another make up loving year!



What have you been loving in 2014?
Speak soon,
Lots of love,


Clo : -))




Hello I'm Clo come say hello …

YouTube Channel http://www.youtube.com/user/HelloImClo
Twitter http://www.twitter.com/chloetomalin
Blog http://helloimclo.blogspot.co.uk/
Facebook http://www.facebook.com/helloimclo
Tumblr http://chloetomalin.tumblr.com/
Instagram: http://instagram.com/chloetomalin

Follow me on BlogLovin' http://www.bloglovin.com/helloimclo



Please feel free to leave your blog links and product reviews below, this is a community!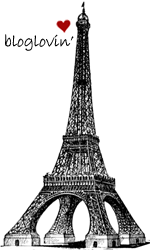 Labels: 2014 favorites, blush, bourjois, bronzer, brows, contour, elf, elf studio, eybrow kit, eyebrows, Foundation, lipgloss, mac, mac times square, make up, make up artist, make up favorites, mineral powder, number 7, sleek