This year was by far the worst Christmas we have ever had. What an opening line.
Since getting back from Uni I've been at work where we're having a full refurb (Walls down, paint up, the works) It's been a stressful period, then my Uncle passed away and then my grandmother, who has Alzheimer's started to 'see people' that weren't there and watch things 'levitate' basically, she went mental and we ended up with her in hospital on Christmas Day until 4 am on Boxing Day morning; Sleep deprived, confused and fed up and that was only me.
Seeing people boast about their gifts on social media frankly bored me this year, as we all know people paint a pretty picture of their lives on social media for the world to see. But the harsh reality of it all is stuff doesn't always turn out as you plan and illness and mishaps don't stop just because it's Christmas.
It's been a sad and stressful time for myself and my family this Christmas and if you too have had a bad Christmas or one that wasn't quite conventional, be comforted in the knowledge that you weren't the only one.
I appreciate that some people may have had the best Christmas ever with loved ones and lovely gifts, but I won't paint my Christmas picture through rose tinted glasses.
Riding in an ambulance with a woman who no longer knows who I am was in no way what I hoped for this Christmas.
So now I'm relaxing, despite having work to do, projects to write and people to see. Today I'm having my version of Christmas Day, sat in my Pyjamas eating shit and watching bad re-run TV.
Hopefully New Year will be more cheery and steer me into the positive, right direction for 2015.



Speak soon,
Lots of love,


Clo : -))




Hello I'm Clo come say hello …

YouTube Channel http://www.youtube.com/user/HelloImClo
Twitter http://www.twitter.com/chloetomalin
Blog http://helloimclo.blogspot.co.uk/
Facebook http://www.facebook.com/helloimclo
Tumblr http://chloetomalin.tumblr.com/
Instagram: http://instagram.com/chloetomalin

Follow me on BlogLovin' http://www.bloglovin.com/helloimclo



Please feel free to leave your blog links and product reviews below, this is a community!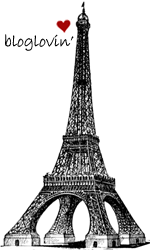 Labels: bad christmas, christmas, christmas day, sad, social media