Hello, I'm Clo!

I've finished my last time tabled fashion management and marketing lecture of my first term at university today! It's been a full on 12 weeks, which has seemed to have, flown by. I've managed to fit lots into my first term at Uni and can't wait to do a series of university 'How To' next year for the fresher's of 2015/16.


December is always a slow month of blogging for me as I get ready for the New Year and focus on what I want to write about and where I want the blog to go. I've already started writing for 2015 in order to help myself get better prepared and give you guys more continuous content. Hence why I haven't been blabbing all that much this December, prepare yourselves, It's coming.


I'm now well into the Christmas spirit, which is odd as I haven't been known for my Christmas spirit in previous years. I think perhaps this year is different because I'm away now living away from home and can't pop back every weekend, so I'm looking forward to going home and spending time with loved ones and family and eating lots of mince pies!



With a couple of days left still to go until I go home I'm running errands, reading books, working on a project and between all that trying to fit in a little work. There's a lot to do and lots of things running through my mind. I'm looking forward to the change of scenery when I go home and back to the office, some times we just need to shake things up a little. Just two more sleeps until it's time to go home. (Yay!)


And that is what I'm currently up to, hope you guys are feeling Christmassy!






Speak soon,
Lots of love,


Clo : -))




Hello I'm Clo come say hello …

YouTube Channel http://www.youtube.com/user/HelloImClo
Twitter http://www.twitter.com/chloetomalin
Blog http://helloimclo.blogspot.co.uk/
Facebook http://www.facebook.com/helloimclo
Tumblr http://chloetomalin.tumblr.com/
Instagram: http://instagram.com/chloetomalin

Follow me on BlogLovin' http://www.bloglovin.com/helloimclo



Please feel free to leave your blog links and product reviews below, this is a community!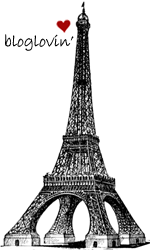 Labels: beauty, blogger, christmas, fashion, freshers, hello im clo, home, lifestyle, mince pies, new year, style, uni, winter