Hello I'm Clo!
Many people have been asking me recently what I use that's super natural or all natural in my everyday or weekly health and beauty regime. I'm a big lover of chemical free products and especially chemical free make up and soaps. Unfortunately we're in a chemical filled world so it's near impossible to follow an all natural beauty routine, but we can try.

Here are some of the most

natural products

I use in my routine. I keep most in the shower and use on a weekly basis along some other bath and shower products. I typically find that once I try a natural or organic skincare / beauty product, I tend to stick to that particular product or brand as I know what to expect.

Faith In Nature Hemp Hand Made Soap £2.50

With Hemp tea and green tea.

I picked this basic looking

hemp soap

up at a local

organic store

in a tiny, forgotten area of their store. With very little choice, it made my selection process much easier. I picked something that had minimum ingredients in and would sooth and if not sooth, not irritate my

eczema

flare up. Hemp is a great soother for skin conditions. It also comes in so many different forms which gives you options.

(Personal experience right here.) The Body Shop Hemp Moisturising Wash (Discontinued Other Options Available.)

Soap free cleansing.

The Body Shop Hemp Hand Oil £7.50

Intensive care for extra dry areas.

The Body Shop

are amazing with their

hemp collection

. Their

hemp hand cream

has been a lifesaver so many painful times. Their selection makes it better for each individual. Some like creams like me, others prefer oils. The

Hemp oil

is amazing for those with skin problems in and around the ear as the pip pet allows easy administration to the ear canal.

The face wash was a

buy-buy-buy purchase

about two years when they discontinued it. I bought up about a case load and am now on my final bottle, sigh. The funny thing about this is

the hemp face wash outlasted more than two boyfriends

.

I'll stick with the hemp thanks.
Dr Organic Aloe Vera Gel £7

Bioactive Hypo-allergenic Skincare

Dr Organic is probably the most widely available and accessible out of my natural beauty collection as it is available at

Holland and Barretts.

The bio active hypo allergenic aloe vera gel is a multi purpose gel that is great on unbroken skin, but strong and stingy if used on broken skin. It's otherwise soothing, refreshing and replenishing and is often advised for cellulite and stretch mark fading. I'll get back to you on the last one.

Tropic Face Smooth £15

Brightening skin polish from pure plant skincare.

My mum won this in a raffle and was somewhat unaware of what she needed it for. (

She's more of a wash face and go type of woman, she also applies face powder like you'd pummel a smoothie.

) Tropic is a lovely brand if you want

only natural ingredients

. This smooth I use once or twice a week on my face when I have even, unbroken skin to reveal

younger looking, beautifully refined skin.

Face smooth also helps reduce the colour, size and appearance of dark marks. Face smooth is jam packed with goodness including

acai berries, vitamin e and organic rice

. It also smells delicious.

It's a real treat to use.

If you're looking for something new or just different,

health food and organic stores

are great for finding unknown and small

organic and natural beauty products

and brands. Stores usually have a small offering, but they only ever sell what they believe in.

More info on Hemp Here More info on Aloe Vera Here

Speak soon,

Lots of love,
Clo : -))




Hello I'm Clo come say hello …

YouTube Channel http://www.youtube.com/user/HelloImClo
Twitter http://www.twitter.com/chloetomalin
Blog http://helloimclo.blogspot.co.uk/
Facebook http://www.facebook.com/helloimclo
Tumblr http://chloetomalin.tumblr.com/
Instagram: http://instagram.com/chloetomalin

Follow me on BlogLovin' http://www.bloglovin.com/helloimclo



Please feel free to leave your blog links and product reviews below, this is a community!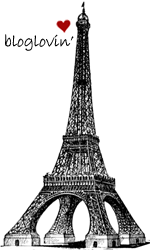 Labels: aloe, aloe vera, dr organic, Eczema, green tea, hand oil, hemp, hemp oil, hemp soap, natural beauty products, natural skincare, organic, organic skincare, skin conditions, the body shop, the body shop hemp