Hello I'm Clo!


There is something oh so satisfying about having a wardrobe you love. For so long I was uninspired by the clothes within mine. They lacked direction, style and failed to match my personality and my lifestyle simultaneously. They didn't connote to the world 'Look, I'm Fabulous' they said 'I'm young and don't know what I'm doing or where I'm going.' Not the message I want as a young woman in the fashion industry.

Studying Fashion Management and Marketing at Uni has made me realise that I need to start working on my wardrobe now as it's a long process and does not happen over night unless you have a big budget (Hello, menial student loan over here!) . There's a scene in Sex and the City movie where Carrie says "Having got a knack for labels early, I focused on my search for love." I will become Carrie Bradshaw, with a complete wardrobe by 30 that suits my style, shape and lifestyle down to a T.

Most of these words may seem 'Fluffy' or irrelevant but fashion, it's just so paramount. The way we dress aids how we see ourselves, how the world sees us and how we go about our lives. Fashion helps me be confident in my own skin and I feel all the better for it.

Some often think that buying designer labels or expensive clothes is how to get a style, but it's really about personal development and figuring out who you are and buying clothes accordingly. You can still be a tragic fashion mess in Chanel as you can in Primark clothes. You can also look amazing in high street and pulse fashion brands. It's not about the price tag, it's about how you wear it and style it. For me it's also about quality, versatility and longevity.

I now know where my wardrobe is now going. It's direction is strong and so are the shapes and colours in it. Knowing this allows me to save money, look like I have my shit together and ultimately saves me time in the morning now not struggling to find something to wear and something to pair it with.

I finally feel like I'm growing up.
Here's to dressing more like a woman than a teenage boy! That said, I'm keeping the Converse.




Speak soon,
Lots of love,


Clo : -))




Hello I'm Clo come say hello …

YouTube Channel http://www.youtube.com/user/HelloImClo
Twitter http://www.twitter.com/chloetomalin
Blog http://helloimclo.blogspot.co.uk/
Facebook http://www.facebook.com/helloimclo
Tumblr http://chloetomalin.tumblr.com/
Instagram: http://instagram.com/chloetomalin

Follow me on BlogLovin' http://www.bloglovin.com/helloimclo



Please feel free to leave your blog links and product reviews below, this is a community!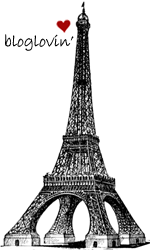 Labels: classic style, clothes, confidence, converse, cut, fabulous, fashion, fashion blogger, fashion student, hello i'm clo, lifestyle, quality, sex and the city, shape, uni, wardrobe, wardrobe pride