Hello I'm Clo!
Curating my make up collection (Personal and professional.) Is a very time consuming but paramount process. I like to keep things fresh, clean and in date! It's a common misconception that you have to throw make up after 6 months, If this was the case my current Mac collection would cost more than I bare to think of twice each year.

I only tend to recycle things if they're really passed their use date, I can't remember when I bought them (Or even buying them at all.) If they're clumping or mixed in colour, oh and if they're cracked.

Shuffling through my make up collection I pulled out a few things that are passed their best, that have been well loved and actually been bought as a result in another colour (Natural Collection Blush.) Some things just get lost in my make up collection or bag and should have gone long ago.

Sometimes you can reuse things or recycle them. I.e cracked blusher or bronzer could be used by MUAs as ground pigment, but only if you have the time and patience, clear mascara can be used as brow gel and setter and finally mascara wands with a great shape. I remove mascara wands, wash them, Surgical spirit them, wash and reuse to recreate a great curl or volume that the brush originally gave me, just with a different product.


I typically find that it's the lower end, cheaper make up products that crack first and go off first.

The Natural Collection Blusher in Peach Melba is a tough make up cookie. I've had this one for 3 years and it hit pan. One of the best return on investments ever. Still under £2, the pigment is great, has great hold and is also awesome for Victorian children dress up or panto for really rosy cheeks! Just get the brush dusted up and you're ready to go!

Collection's Mosaic Glow Bronzer was the next item to go. I remember there being a price issue when I bought this and it wasn't too great as a product and then to top it all off, it smashed. Not impressed, but the other natural collection stuff is great for the price. Their blusher in 'Trouble' is really sweet with a hint of shimmer, nice and girly.

Embarrassing as it is, I found a clear mascara that I probably bought when I was 14, Circa 2009. Miss Sporty was the 'It' make up brand and I thought I was so cool wearing clear mascara despite the ban on make up at school. Lol. KK, Kool.

Another clear mascara that really didn't last too long- The Collection Clear mascara in 11. I'll now use it as an emergency brow fix but if I don't reach for it in the next month, I'll take the wand and recycle the rest.

When i first discovered The Body Shop I bought a Big and Curvy mascara because I wanted to be a big girl, not a teenager. It was ok and the wand picked up lashes really well, it just got lost in the commotion of the rest of my mascaras. Avon also produced a similar mascara entitled 'Plump Out' the wand did what it said on the tin for sure but now it's all dry and crusty so has to go. I must have been in a phase where I wanted bigger lashes as my final product is another Natural Collection product, a Lash Curl Mascara. This mascara is on its way out because the inner tube came loose and broke the wand by wedging it inside the tube: In no way fit for purpose!

With New Year and everything It's nice to start a fresh with your make up. I'm not replacing my make up, I'm simply curating to make my selection process much easier! No use having things taking up space.

Are any of you guys also clearing out your make up drawers around now? If so, what are you going to miss the most?


Speak soon,
Lots of love,


Clo : -))




Hello I'm Clo come say hello …

YouTube Channel http://www.youtube.com/user/HelloImClo
Twitter http://www.twitter.com/chloetomalin
Blog http://helloimclo.blogspot.co.uk/
Facebook http://www.facebook.com/helloimclo
Tumblr http://chloetomalin.tumblr.com/
Instagram: http://instagram.com/chloetomalin

Follow me on BlogLovin' http://www.bloglovin.com/helloimclo



Please feel free to leave your blog links and product reviews below, this is a community!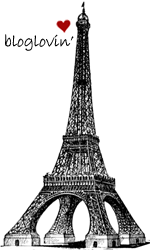 Labels: big lashes, body shop, boots, bronzer, brow fit, brows, cracked blusher, curvy lashes, mac, make up, make up clear out, make up use by dates, mascara, miss sporty, mua, old make up, out of date make up, teen make up