Living In London
With just four months to go until I finish my first year of uni, I'm faced with the fact that after May, I am homeless with nowhere to live. Of course, I'll return home, suitcase and all for the summer, but after that I'm without an abode.
Tonight, researching for student digs in London I've had to face the harsh reality that is: I can't afford to live in London. It's like trying to buy a top for £10 when you've only got a fiver in your pocket. My student loan simply isn't enough to cover the cost of

single student living in London.
This would all be so different If I had a boyfriend or a group of friends that I wanted to move in with, but I don't and that financially and mentally puts the pressure on. I'm concerned.

Not even 'Student' accommodation is affordable, which absolutely makes no sense, it's not like my parents are millionaires either, which would leave me with a pittance for a loan, we're just normal people, therefore I have the normal loan for living in 'London' despite the fact I don't even live in London. (Yet, crosses fingers.)
A few short weeks ago, there was a viral story about how some guy commuted from Barcelona to London instead of living in the capitol because it was cheaper. The thought of that story does not help.
The daily commute to London, from Birmingham would kill me, not to mention add strain to my parents and once again invade their space, just as they've got used to me leaving. Commuting is out of the question. At least I'm sure of one thing.
My uni is just outside of London (Surrey) but there is nothing in Surrey for me, no friends, nothing. So I'm in search for the capitol, where it's slightly more expensive and I'd have to pay to commute, but my personal happiness is at stake here. I could stay right on the doorstep of uni, and still pay the same price as London and have no opportunities here, the happiness option is London or as near as possible.
If you too are struggling to come to terms with your lack of possibilities available with your student loan, drop me a comment and let me know your thoughts. Show me I'm not alone!



Speak soon,
Lots of love,


Clo : -))




Hello I'm Clo come say hello …

YouTube Channel http://www.youtube.com/user/HelloImClo
Twitter http://www.twitter.com/chloetomalin
Blog http://helloimclo.blogspot.co.uk/
Facebook http://www.facebook.com/helloimclo
Tumblr http://chloetomalin.tumblr.com/
Instagram: http://instagram.com/chloetomalin

Follow me on BlogLovin' http://www.bloglovin.com/helloimclo



Please feel free to leave your blog links and product reviews below, this is a community!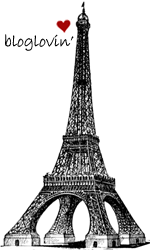 Labels: student halls london, student living in london, student loan, student london, travel, uni, uni halls, University